Pacific Northwest Driftboat Fly Fishing
Oregon • Idaho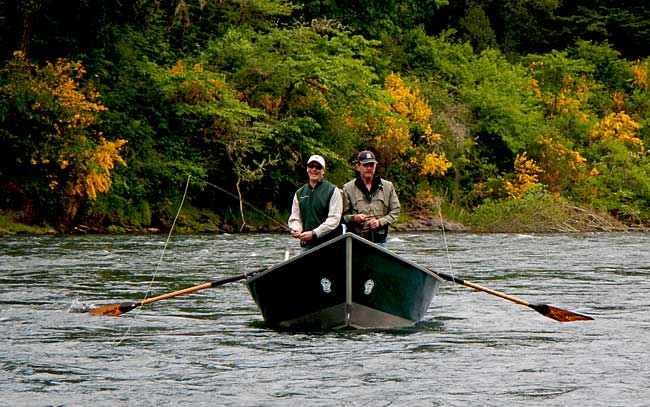 Oregon's Rogue River Salmon and Steelhead Fishing
The Rogue River "Twitch" means steelhead fishing with a wet fly! Add that to Chinook or Coho Salmon and you may get a soar arm. From its origin in the High Cascades near Crater Lake, the Rogue River carves its way through Oregon's rugged coastal Mountains to the Pacific Ocean. The Rogue River is a national "Wild and Scenic River".

MORE ON ROGUE RIVER SALMON AND STEELHEAD FISHING >>
Trout Fishing the McKenzie River in Oregon
The incredible lure of dry fly fishing for Rainbow Trout! Bubbling from beneath the lava beds in Oregon the McKenzie River originates high in the Cascade mountains and travels 85 miles through towering old-growth forests to its confluence with the Willamette. It's cold crystal clear water drops steeply at first, then flattens as it nears Eugene Oregon in the valley below.

OREGON'S MC KENZIE RIVER TROUT FISHING>>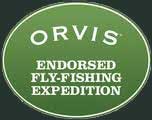 Orvis Endorsed Fly Fishing Expedition - CLICK HERE FOR MORE INFORMATION >>>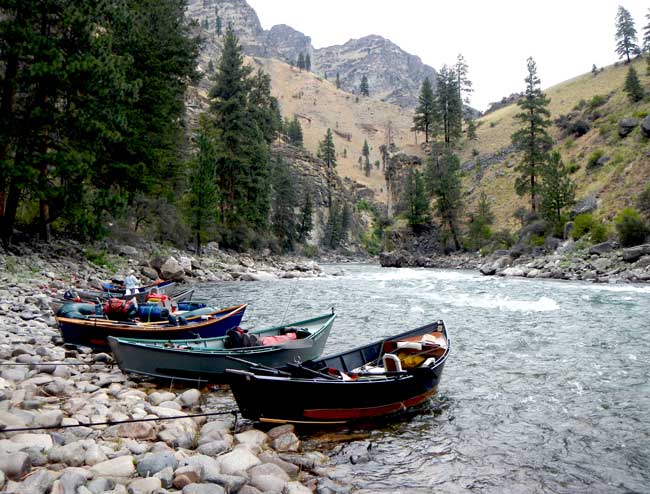 Fly Fishing Middle Fork Salmon River, Idaho
6 day vacations Class III+ river, July & August Family FUN and Dry Fly Fishing at its best!!! A deep forested canyon, wilderness scenery and crystal clear water. Experience the beauty and fun of fishing in a true wilderness.

MORE ON THE MIDDLE FORK SALMON RIVER FISHING >>
Main Salmon River Cast & Blast, Idaho
Steelhead, Salmon, Smallmouth Bass Fishing and Chukar Partridge hunting; Shotgun in one hand and fishing rod in the other, Put your shotgun down to land that big steelhead The Main Salmon River at its best...

MORE ON MAIN SALMON HUNTING AND FISHING COMBO VACATION >>

"This is as good as it gets. The food is excellent, the company is great. Meandering down the river is peaceful and catching a fish such as this is a thrill."
Gigi
Seattle, WA